Beni Kinha's "Nector Factor"

What does
'Nectar'
means and its relevance to our program…?
The word Nectar or Amrit came from one of the most famous episodes in the Puranas, Samudra manthan or the churning of the ocean of milk. Nectar means the drink of the God (as ambrosia was their food); hence, any delicious or inspiring beverage. As samundra manthan was the source of livelihood for Devas, similarly, Nectar Factor is a source of livelihood and helps you to convert your stressful, hectic, half dead life into joyful, happy, healthy and blissful life.

Beni Kinha
What does
'Nectar'
means and its relevance to our program…?
Mother Nature lover strongly believes in ' Nothing in vain, Nature gives back in many folds'. Experienced Stress management, Blissful Life Skill and Motivational auditor… Natural healer, qualified practitioner for DMIT, Aura reading and reiki. Counsellor for many Indian as well as friends from overseas… feel blessed when interact with young and youths for guidance on their professional as well personal life questions…
The life quest began at a very young age, leading through various schools of thoughts, teachings and practices of meditation, yoga, Sadhna, reiki etc. with many Masters of field. Still in process to find the answer for the "Final Quest".
Years of search of life introduce me to many hidden secrets of being Human… few of them were seeking answers in daily life. Secret combination of Aura + Mind + Body.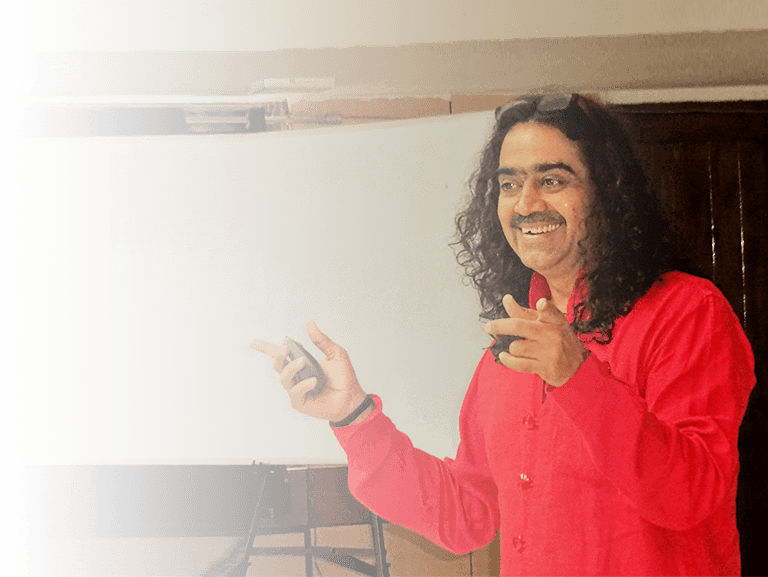 Our
Training
Session's

अन्त:दर्शन– `संपूर्ण जीवन एक कला'
The complete life.
Balance among different dimensions of life.
Work life balance is part of this workshop.

Mind- 'Misery to Contentment'
How to cope up- Scientific, Logical, Practical and permanent solutions?

Holistic Wellness: – 'SHAAMAA YOG'
Physical Health (शारीरिक स्वास्थ्य)
Mental Health (मानसिक स्वास्थ्य)

Connecting with the source

Art of Dying- dying not allowed
"Art of Dying- dying not allowed" unique eye opener on Life & Death

Bonding
Family Bonding & Woman Empowerment

Women Empowerment
Family Bonding & Woman Empowerment

Effective Leadership
Management excellence & Effective leadership" workshop